Date/Time
Date(s) - March 20, 2020
9:00 am - 4:00 pm
Location
Hotel Elegante
Categories
NARPM® 101: Basics of Property Management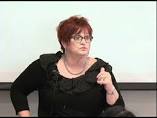 The goal of this course is to ensure each student is completely satisfied that they have gained valuable working tools that they can use in their day-to-day office environments. This course is focused on the long-term leasing or renting of properties. This course does not cover short-term, vacation, second-home, or commercial leasing. This course covers the information needed to understand the basics of Property Management, along with what makes a successful professional. It is beneficial to those new to property management or those who need a refresher course on property management basics. This course was co-produced in 2018 with Real Property Management.
6 Hours of Colorado CE will also attach to completion of this class.
To Register and pay for class, contact NARPM:
Cost Varies depending on status of participant
Early Bird Rates apply for registering more than 30 days in advance
638 Independence Parkway, #100, Chesapeake, VA 23320 P:800-782-3452/ F:866-466-2776
Local Chapter Educational reimbursement applies for declared designation candidates.